Giving back to our local community has always been one of the focal points at Fibonacci Brewing Company, especially by donating to nonprofit organizations. Find out more about Fib Funds below: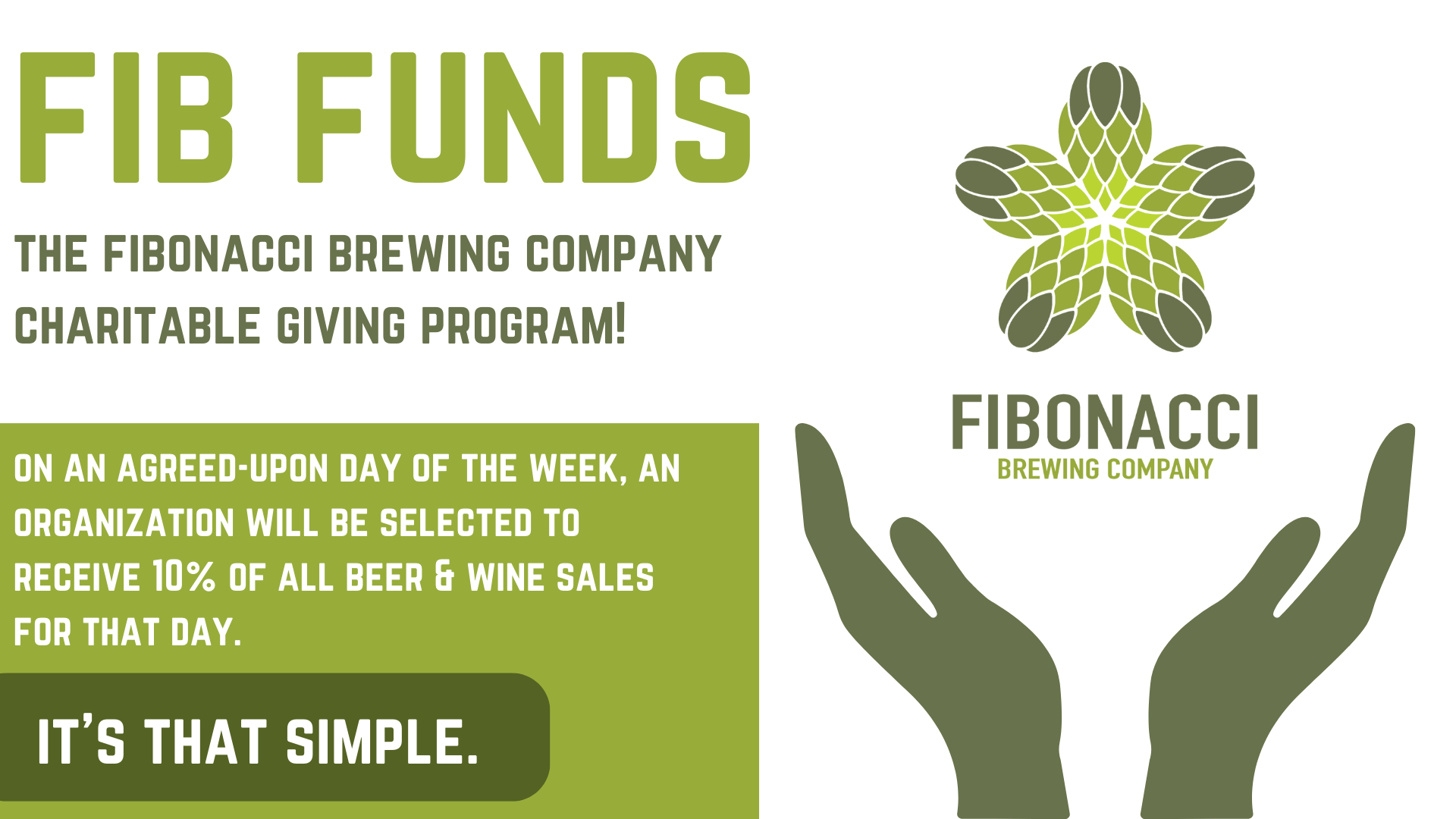 How does it work?
On an agreed-upon day of the week, an organization will be selected to receive 10% of all beer & wine sales for that day. It's that simple.
How can my organization be considered?
Simply fill out the form below, and you will automatically be included for consideration in all future selections.
How is selection of an organization made each month?
Every organization that meets the guidelines will be given consideration. However, higher prioritization is given to organizations whose core values align with ours and/or to those organizations that have a greater impact on our immediate local community.
What organizations have we supported?
Millcreek Watershed, Tikkun Farm, Girls Pint Out, Green Umbrella, Civic Garden Center, Mount Healthy Renaissance Project, Jason William Hunt Foundation, Mount Healthy Historical Society, Mount Healthy Food Pantry, A Voice for the Innocent, Pink Boots Society, WDISF Mount Healthy Co-Op, Ohio River Foundation, Cincinnati MUSE Women's Choir, Tri-State Bleeding Disorder Foundation, Franciscan Ministries Community Garden, Building Blocks for Kids, Women Helping Women, Imago, and more.